Together with Diesel we present the

Dust Series by
Diesel Sound of the Brave
, our Guilty Gear Strive circuit.
Competición online y offline de Guilty Gear Strive con más de 800 euros en premio.
¡VGIA | SHANKS CAMPEÓN DE LA GG DUST SERIES!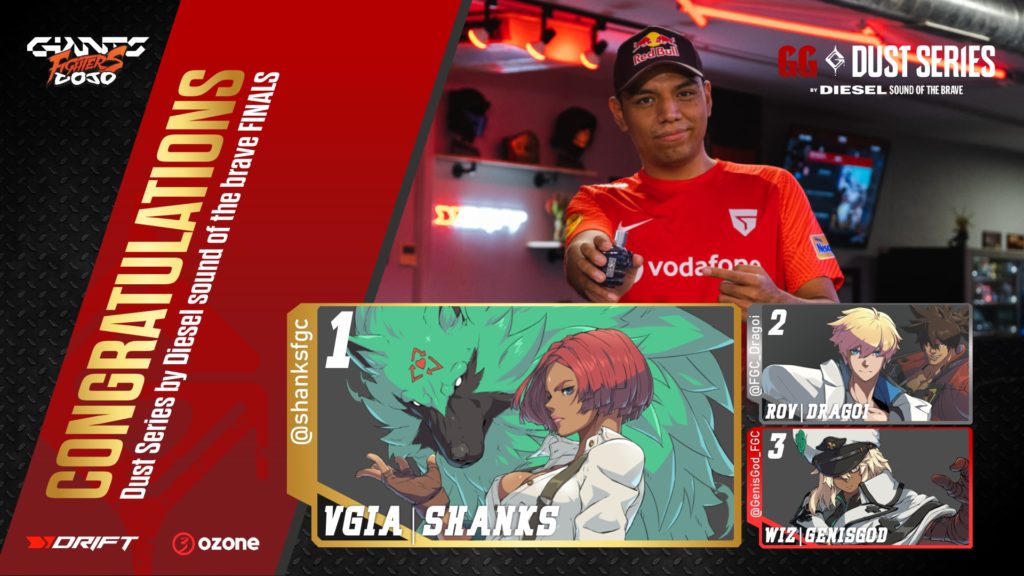 The Dust Series by Diesel Sound of the Brave is a Guilty Gear Strive circuit both offline and online.
The circuit begins with an invitational tournament on Saturday June 19 at 10:00 CET where eight players will fight for the first place.
In each tournament, 1 or 2 players are classified & win a trip to Barcelona to play the finals in the Dojo in person.
Las inscripciones son a través de smash.gg.
Los torneos online son gratuitos y los presenciales cuestan 5€.
All tournaments will be FT3.
Online tournaments on Tuesdays at 20:00CET.
The face-to-face tournaments will be on Saturdays 10:00 CET with free drinks and prizes.
Registration will be available on Monday June 21 at 20:00 CET.